Click here for the website of James Ewart Racing Ltd. we are a family run operation in the Scottish borders with an exciting team of young imports and home bred stock. James obtained his licence at the end of the 2004 season and has obtained good winners with horses selected and purchased/sold on from France, including MY WAY DE SOLZEN, NUMERO
UN DE SOLZEN, DARK BEN, KIMBAMBO, OPEN DE L'ISLE, ORANG OUTAN, SUPER BABY, RAINING HORSE and from the UK - SOLITARY PALM - all the winners to date in the yard have been purchased by James and Kimbambo, Numero Un and Solitary Palm all won first time out over jumps.
*
We are very pleased to welcome some new owners into the yard for this season - many from far-afield and to thank exisiting owners for their continued support (proving we are not a million miles away!) these include owners from - France, Ireland, Exeter, Cambridge, Glasgow, Edinburgh, Somerset, Yorkshire, Teeside, Northumberland, Roxburghshire and Dumfriesshire.
The yard is kindly sponsored by G J Reid Quantum Ltd.
CHARLIE MANN
We are now in our 10th year at Whitcoombe House and I have to say that things are going very well.
We have just put in a superb new gallop with the help of Mountgrange and I think all the horses will benefit from it enormously.
We have also put in a large new schooling arena to teach horses to jump and to do flat work with them.Both the arena and the gallop were built by Equestrian Surfaces and I have to say they have done a tremendous job.
We have got some of the nicest horses that I have ever had and it should be an exciting season.
My secretary of 11 years Nicole Rossa has now qualified as an equine chiropractor and has moved on to do her own thing. In her place we have Bridget Young and her husband Jeremy is now my head lad.
My jockey Noel Fehily has just tied the knot to Natasha Chappell, so we wish them both well.
Noels father Michael told him to get married in the morning, when Noel asked why he replied 'because if it doesn't work out you haven't wasted a whole day'.
Lets hope we all have a good season.
Kim Bailey
The only National Hunt racehorse trainer currently training who has trained the winners of the Champion Hurdle, Cheltenham Gold Cup and the Grand National !

KCB Profile

Kim Bailey has trained nearly 1000 winners including the winners of:
Grand National
Cheltenham Gold Cup
Champion Hurdle
Greenall Chase
Welsh National
2 Scottish Champion Hurdles
2 Whitbread Gold Cups
2 Racing Post Chases
2 Martell Cups
2 Sporting Index Chases
William Hill Chase - Cheltenham Festival
I come from a family steeped in the tradition of National Hunt Racing. Both of my parents successfully rode in Point to Points and my father went on to be a Trainer of some distinction. I gained valuable experience working in the leading National Hunt yards of Captain Tim Forster and Fred Rimell before setting up on my own. My training methods, which have produced nearly 1000 winners, unite orthodox procedures with an individual approach that generates the best possible performances from my horses. My hallmark has been the ability to blend strict training discipline with the patience and individual care that is given to each and every horse in the yard.

Racehorse Trainer Ferdy Murphy is based at Wynbury Stables in
West Witton, Leyburn, North Yorkshire, near to
Middleham, the North of England's major training centre for racehorses.

Although Ferdy has a dual purpose license he excels at the jumping game and has produced three Cheltenham Festival winners. In recent years he has had a placed horse in the Grand National. Other major wins include 2 Scottish Grand Nationals, Midlands Grand National, Kerry Grand National and the Northern National. In 2003 Truckers Tavern was second to Best Mate in the Gold Cup. This was a fantastic training performance with Truckers Tavern running the race of his life on ground that was not ideal for him. Ferdy took the Irish Grand National in 2004 with Granit D'Estruval and this years Scottish National with Joes Edge.

The FERDY MURPHY RACING CLUB is now up and running for season 2005-2006.



Philip Hobbs
Philip was brought up surrounded by horses. His father Tony Hobbs farmed, and had a permit to train for many years, breeding several good horses to run in the family colours. After school at Kings College, Taunton Philip went on to Reading University and achieved a BSc honours degree. He rode at Hickstead, show jumping as a junior, and rode several point-to-point winners and winners under National Hunt rules as an amateur before turning professional at the age of 21.Philip rode 160 winners in a ten year career including The Black and White Gold Cup at Ascot, The Killiney Novice Chase and The Midlands Grand National on such good horses as West Tip and Artifice. With a career as a trainer firmly in mind, whilst still riding professionally, Philip married Sarah in 1982 and then started training in August 1985 with only 6 horses. Sarah (ne้ Hill) is in her own right a successful horsewoman and is daughter of Olympic Gold Medallist Bertie Hill. She evented, and rode for England in the Junior European 3 day event team in Rome, has ridden winners point-to-pointing, under National Hunt rules and on the Flat, and is now an essential part of their business. Philip and Sarah have three daughters, Caroline, Katherine and Diana, who ride out the racehorses, as well as competing in equestrian events on their own horses.
Click here to go to Philip's website
Richard Lee - Racehorse Trainer
Situated on the Shopshire/Herefordshire border, The Bell House is surrounded by over 5,000 acres of forestry. The Yard is purpose built and structured to give each horse the maximum individual attention. The wide variety of of exercising available has proved to be a great sweetener for many horses and the individual attention devoted to both owners and horses has been the recipe for many successes. A large acreage of grass gallops combined with first class all-weather facilities mean that first-time out fitness is guaranteed.The yard is situated minutes from the A49. Worcester, Hereford and Ludlow are the closest racecourses with the latter two being just 20 minutes away.

Jonathan Geake

Set on the rolling chalk downs of Hampshire, the 300-acre estate comprises 2 purpose built stable yards with a total of 72 boxes. The extensive private gallops of turf and Polytrack provide a variety of training surfaces and distances. The excellent facilities comprise 2 covered horse walkers and breaking and schooling area. Best horses trained include Grand National winners; Highland Wedding and Little Polveir, Cool Ground who won the Cheltenham Gold Cup and Champion Hurdle winners Morley Street and Beech Road. On the flat the yard has produced Green Ruby, Decent Fellow and Palace Street, amongst others.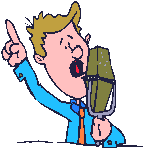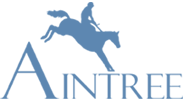 2, Albert Chambers
Sudley Road
Bognor Regis West Sussex
PO21 1EQ
Fax: 01243 860489